You have no items in your shopping cart.

Shipping & Returns
SHIPPING
We ship via FedEx Ground primarily and they deliver residential Tuesday-Saturday and Commercial locations Monday-Friday.  All orders $250 or more ship free within the continental US (lower 48-states).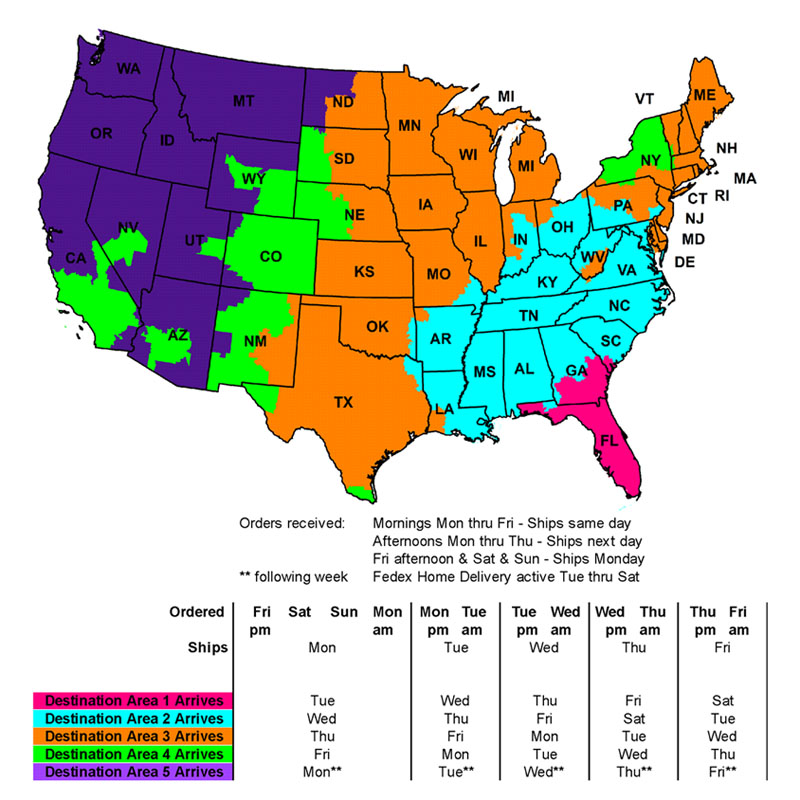 RETURN POLICY
30-Day Return Policy - Your Satisfaction is Guaranteed
We stand behind the products that we manufacture and sell.  If for any reason you are not satisfied with your purchase, return it within 30-days of receiving it and provided the item has not been assembled, hung or installed and it is returned in its original carton we will refund your purchase price less the outbound shipping cost.  In the event the item has been assembled, hung or installed and or the retail carton is destroyed so we are unable to sell the item as new, we reserve the right to hold back up to 20% of the purchase price.
In the unlikely event that the item is defective, please call us directly and we will promptly we exchange the item for the same product paying for the shipping cost to you and send you a prepaid shipping label to the return of the defective item to us.
Directions for Returns:
Please call us at toll free 1-855-326-7352.

Please include a copy of your order or if this is not available please include a piece of paper with your name, address, phone and email along with a description as to why you are returning the item and place this inside the box.  This will help us to insure that your return is processed.

Please ship the item to:  Dan's Fan City, Inc. 300 Dunbar Avenue. Oldsmar, FL 34677 (Phone 813 814-1010)

If you are located near one of our retail locations, and they carry the product in question, you may be able to bring the item into that store, after notifying us.  Some locations do not carry all products; please call ahead of time to verify they will accept a particular product. They often can take the item back and notify us directly and if there is any credit or refund due we will have to issue this from our home office.

You can use whichever shipping company you would like but, please insure the item for its entire purchase price.
We appreciate your business and if you have any questions please feel free to call us anytime from 8:00 AM to 5:00 PM Monday through Friday at 1-813-814-1010.
Thank you,
Dan's Fan City